Digital Twin: HSIB with Matterport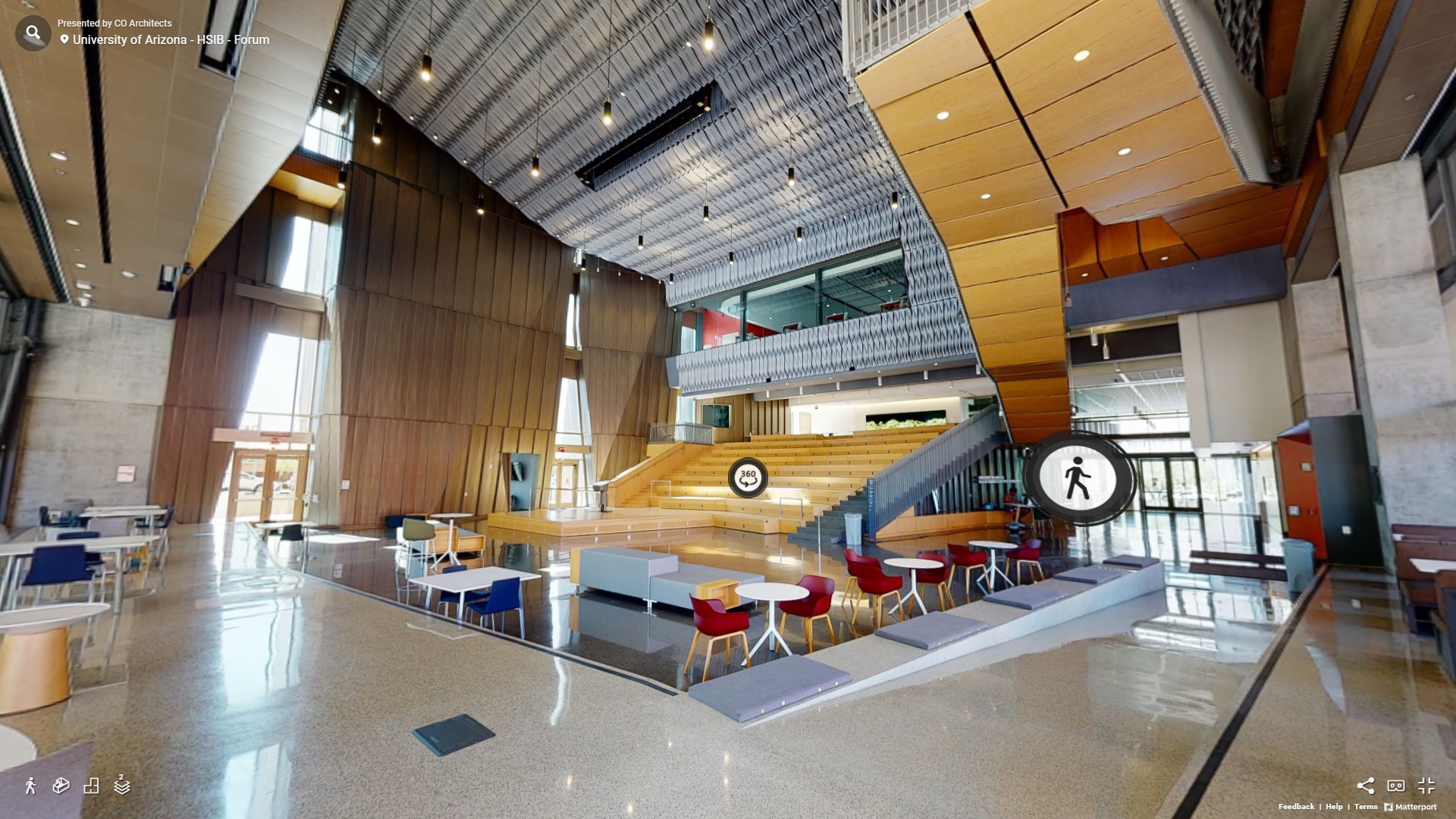 By Chikara Inumara
Digital Twin for Remote Collaboration
Collaboration is the heart of our design practice at CO Architects. During the pandemic, this foundation was deeply challenged as we transitioned from traditional settings to a fully remote work. Travel to job sites was restricted, and in-person meetings were replaced by virtual communication. In order to support our collaborative design process in this new era of hybrid work, CO began working with Matterport to create digital twins of our project portfolio.
Matterport Virtual Walkthrough
Matterport provides immersive 3D virtual experience at our fingertips, facilitating our collaborative design process. The virtual walkthrough showcased above is the multi-functional Forum space located on the ground floor of the new Health Sciences Innovation Building (HSIB) at University of Arizona in Tucson. Completed in 2019, this LEED Gold-certified, 9-story building houses the state-of-the-art medical and health science education facilities with research laboratories, classrooms, and immersive multi-sensory simulation center. HSIB promotes interdisciplinary innovation in health science through integrated research and education programs for students, faculty and healthcare professionals.
Matterport to BIM Interoperability
In addition virtual walkthroughs, Matterport facilitates cross-disciplinary collaboration with clients, consultants and contractors with its dimensionally accurate 3D point cloud data. During the pandemic, CO undertook a tenant improvement project on the ground floor of HSIB to transform the existing bookstore into a full-service cafeteria. The 3D-scanned data captured by Matterport was brought into Autodesk Revit and Naviswork, enabling design coordination for the entire project team who were all working remotely.
Matterport for TI Project Coordination
Tenant Improvement (TI) projects require through evaluation and coordination of the existing MEP systems, which span across multiple floors. At HSIB, CO conducted a 3D scan of the proposed area for TI on the ground floor and the adjacent floors above and below in a single continuous scan, allowing the project team to fully coordinate the design with the building service elements.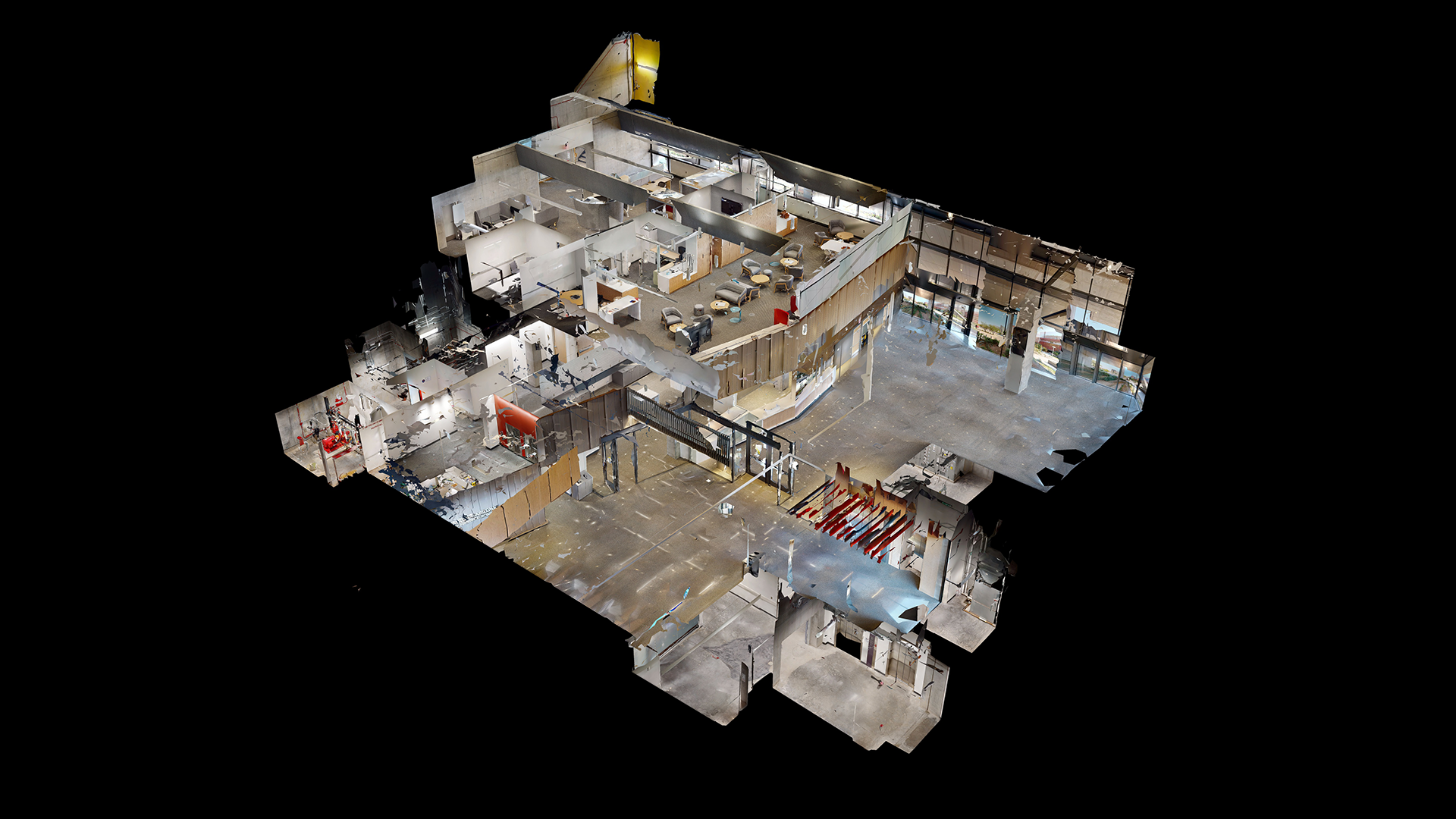 CO is expanding its R&D efforts to drive the digital transformation in the built environment. Stay tuned for more exciting updates!