Interactive Virtual Mock-ups for Early Decision Making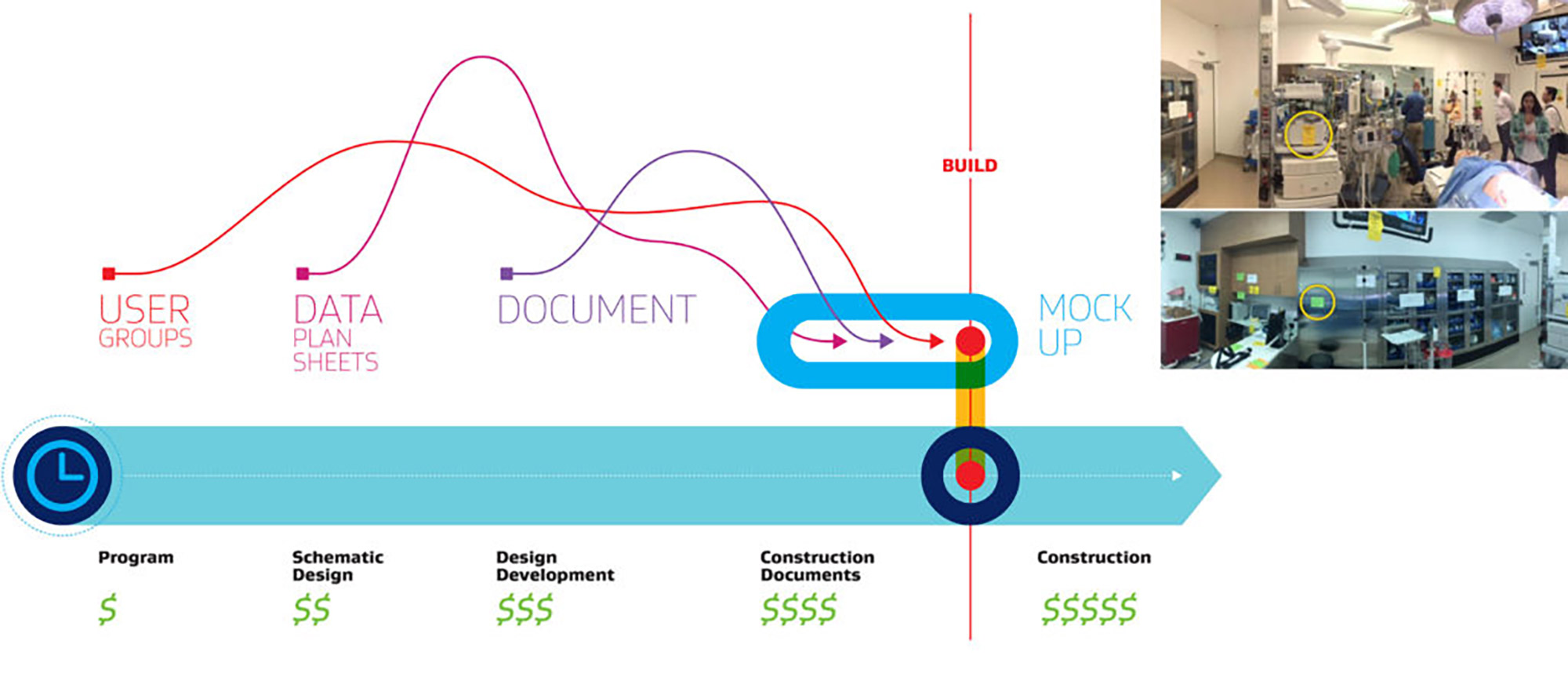 By Nuri Miller and Nazli Tatar
For several years now CO has been focused on facilitating more informed decision making with our clients through custom virtual reality (VR) experiences. As with every new technology, there have been challenges along the way. These have included, for instance, how to best to share VR experiences online (see "VR Anywhere at CO") so anyone with a mobile device can view them on our website. Another challenge was finding the fastest path from Building Information Model (BIM) to compelling visualization. Enscape has been a reliable turnkey solution to rapidly view the project BIM in a live and fully rendered game-like environment. While solutions like Enscape can provide hyper-realistic views of our designs, there remained the challenge to incorporate more collaborative decision-making into the VR process. In order to develop environments that are more than just beautiful static walk-throughs, we had to turn to game development environments like Unity to create customized interactions.
Operating rooms come at a very high $/SF, and, once their interior design is resolved, are essentially duplicated throughout a typical healthcare project. Because of this, clients invest significant time and money into highly accurate physical mock-ups of an operating room. The project designers, client team and healthcare providers spend many hours within the mockup to ensure that all possible scenarios can be physically accommodated in the space. The challenge is that this process of testing a physical mock-up starts in the later phases of design, when changes are much more costly.

Our goal was to lay the groundwork for testing whether highly interactive virtual mock-ups could facilitate some of the decision-making much earlier in the design process. Capturing even a single resolution between project stakeholders prior to the physical mock-up could save significant time and money for the project.
Virtual Operating Room from CO Architects on Vimeo.
We started by deciding on a level of interaction that would be appropriate for testing the reconfigurability of equipment and other interior elements in a typical OR space. Understanding that operating rooms are very expensive (and constantly changing), we wanted to provide our clients with fluid modes of interaction. These range from the quick drag and drop of equipment within the space to more complex and realistic moving of surgical booms through real-time inverse kinematics. Recognizing that VR is currently a very solitary experience, we have introduced multi-user interaction so that optioning and decision making can happen together in one virtual space.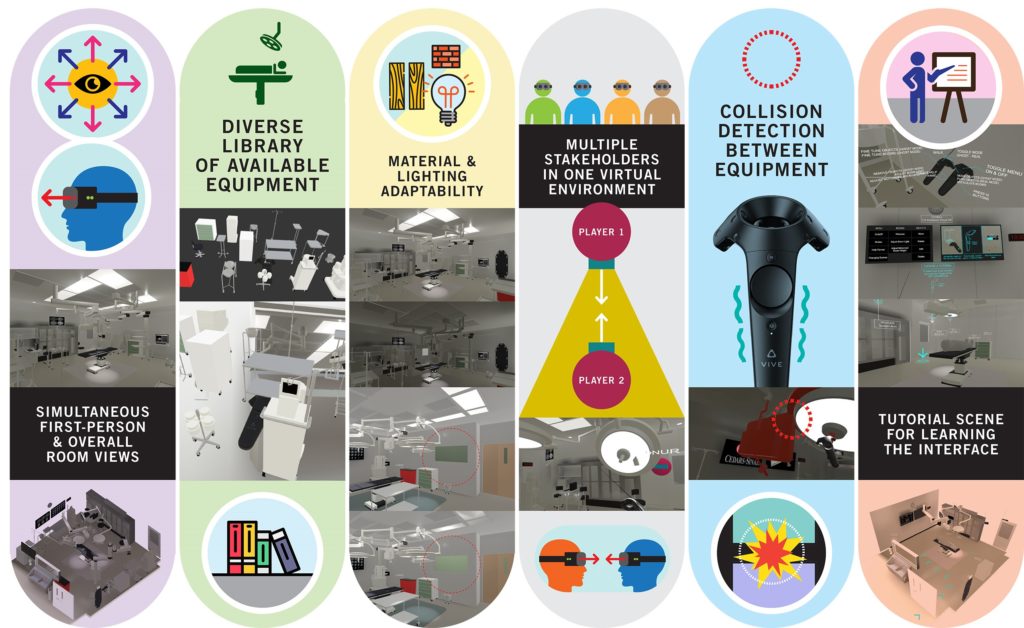 Through a series of tests with our design team and outside partners, we have built out features that heighten the interactive experience of these custom virtual environments. From incorporating multiple vantage points and adaptability of layout and lighting to live clash detection, we are continuing to evolve the features that make our virtual environments important design collaboration tools.

We have built-out a number of different interactive virtual operating room configurations for past projects. These provide an assortment of options from which we can continue to test ideas for interactive environments. As we further our efforts, we will engage more clients in the potential of early design making through more realistic virtual experiences. Our hope is to have a level of virtual interaction that can develop consensus between project stakeholders before we even reach the physical mock-up stage. As the supporting technology accelerates, this will become an even more realistic goal.